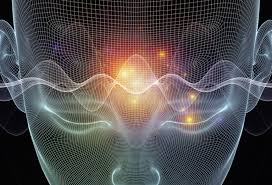 Hypnotherapy is a powerful tool. It allows you to access the creative power of your subconscious mind to make positive changes for a better way of being. Changes in your physical health and fitness. Changes in your emotional peace of mind. Changes in your abundance and material success. Changes in the quality of your relationships. Changes in your self-confidence and esteem. Changes in your ability to perceive and experience joy.
Hypnotherapy helps you to modify your behaviors. It also allows you to adjust your perception of the triggers that stimulate those behaviors. Focused on change which results in a more positive outcome, it helps you to concentrate on what you want. Often, we focus on what we don't want. We worry and fret and doubt. And then we create by default. The hypnotic state of being is the most powerful point of creation.
This is a goal-oriented approach. What do you want to stop doing? Do you have limiting thoughts which result in limiting results? When you are able to imagine the positive results which occur when you take positive actions, you are more focused and more motivated to achieve. If you can't "see" it, you can't "be" it. Maybe you want to start doing something? Your imagination and desires are the fuel that feeds your subconscious mind – your goal-achieving machine! When you focus on the outcome you desire, you can create suggestions which will support that outcome. You can consciously direct your subconscious mind to succeed.
Hypnotherapy can help you to identify the root cause of your behaviors. It helps you to understand how you were programmed to act and react as you do. Every one of us was first conditioned to respond to circumstances based on the beliefs of others. When you are aware of "why", you are better able to make a different choice; a choice based on your own beliefs. Once you become aware, you can not become unaware. If you continue to behave as you are, you will continue to be as you are. When you understand, you are better able to make changes.
Hypnotherapy targets the beliefs that are the cause of your unwanted or undesirable behaviors. When you update your beliefs and adjust how you think about life, you respond differently. Remember, a belief is just a thought you think over and over. A belief is a thought you tell yourself about the way things are. And what you tell yourself determines what you are and are not able to do. So, what are you telling yourself?
When you access the power of your subconscious mind, the 88% of your mind that controls your motivation and behavior, you can do anything! You have the power! The Mind Matters.
#hypnotherapy #hypnosis #change #subconscious mind #behavior #beliefs #motivation