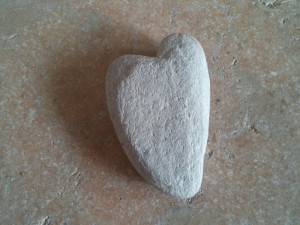 On the first Monday in September, it is our intention to celebrate and honor the labor movement and the contributions that workers make to the strength, prosperity, and well-being of the people of the country. Although there is still focus on labor, the holiday celebration has changed since it began in 1887. Labor Day also marks the beginning of the school year and the unofficial end of summer. We are distracted by the long weekend. Americans love to have a Monday off from work. Unfortunately, many retail workers don't get to enjoy the day off. Labor Day sales. Americans also love to consume.
Like all holidays, Labor Day gives us a break from the day-to-day and also brings us together in community. Douglas Pagels reminded us of this when he said, "Sometimes it's important to work for that pot of gold. But other times it's essential to take time off and to make sure that your most important decision in the day simply consists of choosing which color to slide down on the rainbow.
Regardless of our job, we all work at something for that pot of gold. How do you work? A laborer is defined as a worker who does manual labor or work for wages, rather than as an entrepreneur who renders services for profits. Labor is also defined as an "expenditure of physical or mental effort especially when difficult or compulsory." I don't like that definition because it implies that there is no enjoyment in the effort. I'm one of the lucky ones. I listened to Confucius when he said, "Choose a job you love, and you will never have to work a day in your life."
Do you love your job? Or is the effort difficult? I think we each owe it to ourselves to spend our days doing what brings joy to our lives and to the lives of others. If your job is stealing time from your life, rather than adding value to it, you may want to consider a new way to labor. Remember that today is the first day of the rest of your life. What do you imagine would be the ideal job for you? How would you want to spend the day at labor? Ask yourself: Do I like to work alone? Or with others? Do I like to work outdoors or indoors? What hours would I like to work? What days would I like to work? How far do I want to commute to get to work? Or do I want to work from home? Do I want to travel for my job? Do I want to do the same thing every day or do I like variety? Do I need someone to tell me what to do? Or am I self-directed and self-motivated? The more you know about you, the more satisfied you will be with your labors. The more you know about you, the more successful you will become. Just like everything in life, you need to go within in order to create what you want to experience.
So, on this Labor Day, I invite you to consider where you would like to be next year. Use this day of rest to choose the color of your rainbow and enjoy the ride. Do you want to be at the same job? Or something new? Will you be laboring over difficult tasks? Or will you be enjoying a labor of love? You have all the answers but you need to take the time to ask yourself the questions. It doesn't have to be difficult, but it is compulsory, not optional. Expend your mental effort on something that really matters…your life.